Ankle braces support tendons, muscles, and bones in the ankle. They can also help heal an injury. Ankle sprains are a frequent occurrence during sports and various physical activities. Ankle braces are a great way to prevent these sprains and keep you on your feet.Ankle braces are available in many different types and styles. You should choose a mount that fits you well and provides the support you need for your injury
Ankle braces offer compression to help reduce pain and swelling in the ankle. They also support improving circulation and promoting healing, speeding up recovery time. Ankle sprains and ankle injuries can cause chronic pain, stiffness, and inflammation, impacting daily activities like walking or running. Luckily, foot braces can offer the relief you need to stay active and prevent future pain. Various sizes and styles of ankle braces are available, including stretchy ones that can be pulled on and lace-up ankle braces. They are commonly used for injury rehabilitation and by athletes for protection during exercise or games
When a cheerleader or other athlete has an ankle injury, finding the proper support for the injured area is essential. Many different types of braces can help with stability.
Some are designed to provide maximum protection, while others are lightweight and can be used for mild or first-degree sprains. The type of brace you choose depends on your specific needs, so getting a professional opinion before making a purchase is essential. 
Ankle supports are a great way to prevent low or high ankle sprains, gain extra stability for sore ankles, or protect the foot and ankle after an injury. They also allow athletes to return to sports after an injury and can reduce the risk of re-injury.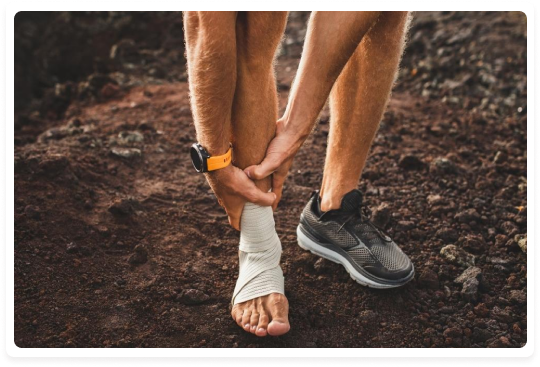 Whether dealing with an ankle injury or trying to protect your ankle from further damage, an ankle brace is a great way to help manage pain and reduce swelling. Ankle braces provide support and stability to your injured ankle and often contain features that help with warmth as well.
Warmth is essential because if your ankle is too cold, it can cause you to become more prone to injury. To prevent this, we recommend looking for an ankle brace that provides the ideal warmth while offering adequate compression and support.
Ankle braces can be made of neoprene or knit fabric and come in many sizes and shapes. Choosing a style that's comfortable for you will be the most crucial step.